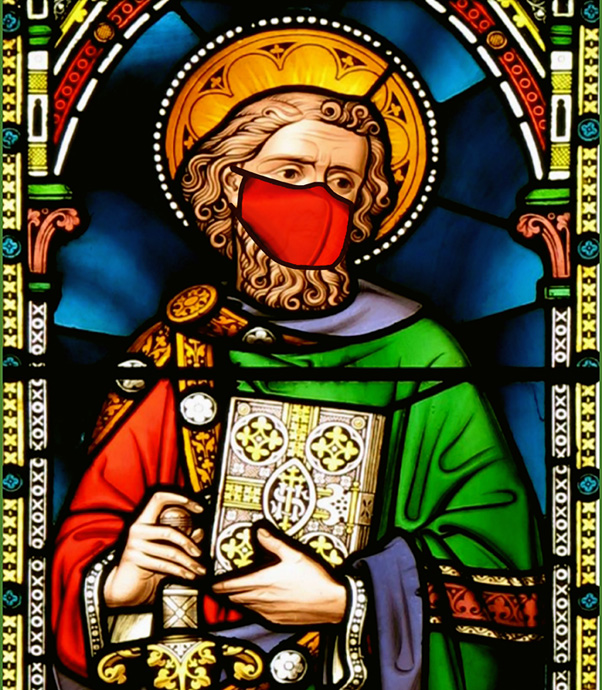 SNEMN Response to CoronaVirus
Like all of you, we are closely monitoring the Coronavirus and the impact on people both here and around the world. Many of our Southern New England churches have been affected in some capacity. We want to assure you that as a Network, we are committed to walking through the days ahead with you. We are here to support and resource you as you position yourselves to best lead and guide your communities.  

In order to accomplish this, we have begun to gather resources for our local church leaders.  Some of the immediate needs we have heard from you involve how to move your church services online and how to set up online giving. Our Network team has worked hard to research and identify the best, low cost, user friendly solutions. You can find the listing of these resources here on our website under COVID-19. Additionally, we understand that isolation will have a variety of effects on our ministers, our families and our churches. It is our intention to create resources and spaces for you to connect with one another and to help you reach those in your ministries.
We don't want anyone in our SNE Network Family to feel disconnected during this time.  If you have a need, please let us know so that we can connect you with help. If you are a church with resources, please reach out to those in your area who may need help

Covid-19 Updates by State:
Each of the states in Southern New England have different guidelines and timelines for dealing with the pandemic.  Visit your state's government portal to get the most up-to-date information.
PHASE:  Roll back from Phase 3 back to Phase 2.1 begins 11/6/20
RELIGIOUS GATHERINGS:
Religious indoor gatherings will be capped at a maximum of 50% capacity with a 100-person cap.
Religious outdoor gatherings will be 50% capacity and 6 foot spacing, no cap
Indoor private gatherings at commercial establishments/places of business – 50% capacity, capped at 100 people
Indoor private gatherings at private residence – 25 people
Outdoor private gatherings – 150 people
MASKS AND FACE COVERINGS:
Pursuant to Executive Order No. 7NNN masks or cloth face coverings that cover a person's nose and mouth are required to be worn when in public and a six-foot distance is unavoidable, whether indoors or outdoors. This does not apply to anyone for whom doing so would be contrary to their health because of a medical condition.
TRAVEL ADVISORY: Click here for further information
Anyone traveling into Connecticut from a state listed on the red restricted list must quarantine for 14 days.
An Affected Traveler is a person entering into Connecticut after spending 24 hours or longer in one of the Affected States or Affected Countries within 14 days prior to arriving in Connecticut and who is staying in Connecticut for 24 hours or longer. 
Travelers from Massachusetts will be required to quarantine or have a negative COVID-19 test result if they plan to stay for more than a day (24 hours).
REPORTING:
No requirements posted for churches or offices to report COVID cases
PHASE:  Phase 3 Step 2
RELIGIOUS GATHERINGS:
50% building capacity limit indoors with social distancing
MASKS AND FACE COVERINGS:  Read the full order here
Except as provided in Section 2, all persons in Massachusetts over the age of 5 years old are required to wear a mask or cloth face covering over their mouth and nose when in public locations, whether indoors and outdoors.
TRAVEL ADVISORY:
Anyone traveling into Massachusetts from a state listed on the red restricted list must quarantine for 14 days.
Travelers from Connecticut will be required to quarantine or have a negative COVID-19 test result if they plan to stay for more than a day (24 hours).
REPORTING:  Read more here
Notification of Positive Case: If a place of worship learns that an attendee or worker or other worker has tested positive for COVID-19, it shall notify the local Board of Health (LBOH) in the city or town where the place of worship is located and assist the LBOH as reasonable requested to advise likely contacts to isolate and self quarantine.
PHASE:  Phase 3
RELIGIOUS GATHERINGS:
Outdoor capacity limit 66% or 250-person cap.
Indoor gatherings 66% or 125-person cap. With social distancing
Social Gatherings: as of October 30, the indoor and outdoor social gathering limit is 10 people because social gatherings have been the source of many positive cases.
Houses of worship: Any faith leaders who are no longer offering virtual services are encouraged to reinstate this option and to encourage congregants to utilize this option for the next few weeks.
MASKS AND FACE COVERINGS: 
Face Coverings and Physical Distancing: Any person who is in a place open to the public, whether indoors or outdoors, shall continue to cover their mouth and nose with a mask or cloth face covering unless doing so would damage the person's health. No person under two years of age or any person whose health would be damaged thereby shall be required to wear a face covering. Face coverings are not required for people who can easily, continuously, and measurably maintain at least six (6) feet of distance from other people. Face coverings shall also not be required of those who are developmentally unable to comply, including young children who may not be able to effectively wear a mask. This Executive Order has been extended to December 3, 2020. Other face covering and physical distancing requirements are included in RIDOH's emergency regulations.
TRAVEL ADVISORY:
Massachusetts and Connecticut remain off of the travel advisory list for RI.
REPORTING:
No requirements posted for churches or offices to report COVID cases

We were created for community. In the coming days, living out community will look quite different than it has before. We want to ensure that our Southern New England ministers feel supported and connected during this time.  We welcome you to be part of our SNE Community on Facebook where our ministers can dialogue, learn, resource and grow from one another. Additionally, this is a platform where our Network team will communicate pertinent information to you as ministry leaders first.
All SNE credentialled and non-credentialled staff pastors are invited to join our private Facebook group.

National AG Response to COVID-19
As our Southern New England states phase into reopening in-person gatherings, we know you are hard at work establishing your churches reopening plans. We recently sent a survey to our Network pastors to capture some of their insight on what they have learned. This document is a summary of their challenges, guidance and recommendations. We hope this will be of help to you in the days ahead.