SNE Men's Ministry is purposed to develop and encourage the discipleship of men in the local church. In a culture where Biblical masculinity is challenged, Men's Ministry is essential for any church to be fully effective. SNE Men's Ministry provides valuable resources to pastors and men's ministry leaders through the AG National Men's Ministry office and other important men's ministry partners. The fruit of effective men's ministry is Christlike leaders in the family, the church, and the marketplace.
In addition to Men's Ministry discipleship resources, the SNE Men's Ministry is partnered with the Light For The Lost. LFTL provides evangelism literature and electronic materials for U.S. and World
Missionaries. E1 is the initiative of the SNE Men's Ministry to encourage the missional movement of men locally and globally.
The Toolbox is a special School of Ministry class for Men's Ministry directors and leaders. We will be considering the nuts and bolts of Men's Ministry in the local church.We will give you the tools and encouragement to effectively minister to the men in your church and community.
The Covid 19 pandemic disrupted our annual Men's Ministry Toolbox but it didn't stop us. Here is a recording of the Zoom meeting; SNE Men Toolbox.
The Toolbox focused on:
–  Developing Your Men's Ministry Philosophy and Strategy
–  Men's Ministry Discipleship Resources
–  Culture and Men's Issues
We want to give you the tools and encouragement to effectively minister to the men in your church and community. If you do not have a Men's Ministry, this is a great place to start.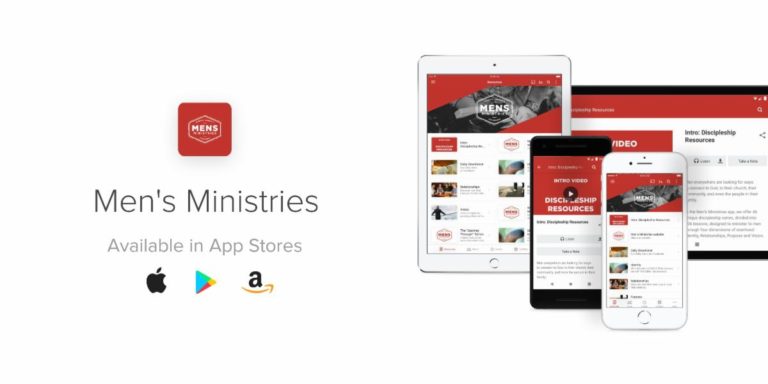 Due to the effects of the COVID-19 pandemic on men's groups, church services, and other ministry functions, National Men's Ministries is launching the Men's Ministries App 12 days ahead of its originally scheduled April 1 launch.

This ministry tool is designed to provide men with 225+ discipleship resources for use in personal study, group study, and evangelism. The app mirrors the content of the men.ag.org website with numerous additional features, making them much more accessible on mobile devices.

The Men's Ministries App can be downloaded on the Apple Store, Google Play, and Amazon.
The SNEMN Men's Ministries is excited to introduce E1. 
What is E1? 
E1=Everyone!
E1 is our own initiative to promote and support the Assemblies of God's Light For The Lost program. More importantly, E1 is the missions statement of our Men's Ministries; "God loves EVERYONE, Jesus died for EVERYONE, the Holy Spirit empowers EVERYONE to tell EVERYONE."
Men's Ministries Sectional Reps
Ministry Director: Rev. John Blunt
In January 0f 2016, John Blunt and was appointed to serve as the Director of Men's Ministries and Light For The Lost for Southern New England.
John and his wife, Martha, have been married for 33 years and have served in various ministry roles through the years. Currently, he serves as the Executive Administrator for Pastor Bob Wise in our Network Office.
He grew up in the City of Champions, Brockton, and shortly after graduating from high school, John came to Christ at the Brockton Assembly of God. From that time forward, Men's Ministry has played an important role in his walk with Christ.
"My marriage, parenting, and ministry have all been strengthened by my friendship with Godly men who have modeled the life of Christ for me."
John is available as a speaker at your Men's Ministries or Missions events. He is also available for Men's Ministries training and equipping.
John Blunt
Men's Ministry Director
Email: john@snemn.com
Phone: 508-248-3711